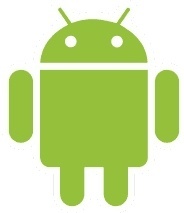 During its quarterly earnings report on Thursday,
Microsoft
revealed that it is making more money now for its mobile phone division.
In their conference call, the company said that "Windows Phone revenue, reflecting patent licensing revenue and sales of Windows Phone licenses, increased $222 million for the quarter."
While that number seems impressive given the slow sales of Windows Phones,
it is important to note
that the "patent licensing revenue" cited is royalties that Microsoft makes off of
Android
sales.
The company has a very powerful patent portfolio and has cut deals with nearly the entire Android industry, minus Google and
Motorola
. Microsoft is said to make as much as $8 per unit sold from companies like
HTC
and Huawei, among many others.
So even though Windows Phone sales are improving (up to 12 million or so across
Nokia
, HTC,
Samsung
) last quarter, it still appears that most of its profits are coming from rival Android.