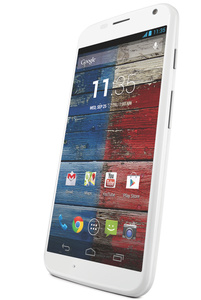 Earlier this week, Google unveiled the Moto X flagship, with carrier support from all the majors in the U.S.
AT&T and Sprint were quick to boast about the brick-and-mortar and online availability of the phone, but Verizon and T-Mobile were more muted.
Verizon has now confirmed that it will carry the device in stores and online, but T-Mobile users will not have that luxury.
The carrier has confirmed that the device will only be available online.
"The Moto X optimized for T-Mobile's 4G LTE network will initially be available through Motorola's channels,"
T-Mobile
noted
.
"We do not plan to stock Moto X devices immediately in our stores but are working closely with Motorola to make the Moto X a great experience for T-Mobile customers. Any news about distribution in our stores would come at a later date."