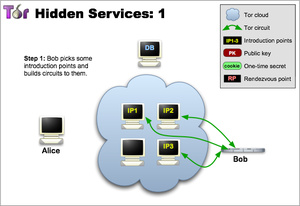 Earlier this week, 28-year-old Irish resident Eric Eoin Marques was arrested by FBI agents for being "the largest facilitator of child porn on the planet."
Along with the arrest, a large number of
hidden services
have been removed from the anonymizing, encrypted network
Tor
.
Marques
is being accused
of being the founder of Freedom Hosting, one of the largest hidden services hosting providers. Additionally, Marques has been connected to the Tormail anonymized e-mail service and the escrow service Onionbank. All those services have been taken down.
Hidden Services can be used for many purposes, some used for legal (and anonymous) communications and others for criminal purposes including places to buy fake IDs, stolen credit card numbers and more. Even worse, Freedom Hosting became infamous for hosting many child pornography sites, and the "Hidden Wiki" that allowed child porn traffickers to easily distribute their videos and pictures.
Irish law enforcement told the court that Marques had been transferring large sums of money to accounts in Romania.