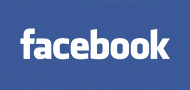 Facebook has announced this week that it has paid out $1 million to 329 security researchers through their bug bounty program.
The program was launched two years ago, and the researchers have been widely spread out between 51 different countries.
Facebook notes that 20 percent of the bounties paid have been to U.S.-based researchers. The company has even hired two recipients for full-time jobs on its global security team.
The top five countries with bounty payouts are the US, India, UK, Turkey, and Germany.
"This early progress is really encouraging, in no small part because programs like these can have a significant impact on our ability to keep Facebook secure,"
Collin Greene, Security Engineer at Facebook, said in a
statement
.
"After all, no matter how much we invest in security -- and we invest a lot -- we'll never have all the world's smartest people on our team and we'll never be able to think of all the different ways a system as complex as ours might be vulnerable. Our Bug Bounty program allows us to harness the talent and perspective of people from all kinds of backgrounds, from all around the world."
Google,
Microsoft
and
Mozilla
offer similar bounty programs.