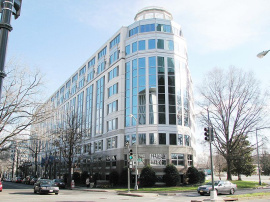 Apple
has won their patent dispute against
Samsung
this week, with the U.S. ITC ruling meaning Samsung's infringing products will see an import ban soon.
The panel ruled
that Samsung infringed on two patents, one for a touchscreen control method and the second for headphone I/O tech.
Before any ban, there is a 60-day Presidential review in which the Obama administration can reverse the order. The administration recently vetoed ITC's ruling against Apple, in which Samsung had gotten the iPhone 4 banned from the U.S.
Samsung can also likely get around the import ban by updating the
firmware
of the phones, or removing the features in their entirety.
The company is obviously not happy with the decision:
We are disappointed that the ITC has issued an exclusion order based on two of Apple's patents. However, Apple has been stopped from trying to use its overbroad design patents to achieve a monopoly on rectangles and rounded corners. The proper focus for the smartphone industry is not a global war in the courts, but fair competition in the marketplace. Samsung will continue to launch many innovative products and we have already taken measures to ensure that all of our products will continue to be available in the United States.