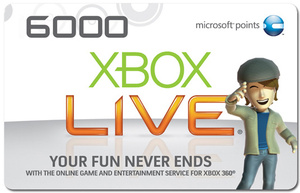 Microsoft
has announced that it will make good on its promise of dropping Microsoft Points in exchange for real currency.
Starting with the next system update, which has been in public beta for the last month, the hated digital currency system will move to gamer's local currencies. Microsoft points had been maligned due to the fact that you could only buy certain bundles of points and you almost undoubtedly had leftovers after transactions that were unusable.
Microsoft
also notes
they will begin selling gift cards in stores later this year.
If you have remaining points, they will be converted into cash credit.