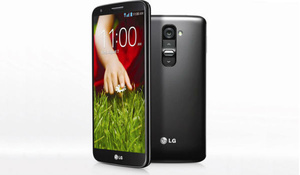 LG has apologized and taken full responsibility for twenty injuries at an event where a promotional stunt went wrong.
The electronics giant released 100 helium balloons at the
"G in the Cloud"
event in Seoul, Korea, each with a free smartphone voucher. If you got a voucher, then you would receive one of the devices for free.
In order to attempt to get a voucher, event goers showed up with BB guns and knives attached to sticks. What could possibly go wrong?
After the balloons were released, customers charged forward and opened fire (so to speak), resulting in injuries to twenty people. LG has called off further similar events and taken responsibility for what local media dubbed
"World War G"
.
"LG Electronics deeply regrets that a number of Korean participants were injured during an outdoor promotional event in Seoul, Korea,"
a
statement from the firm said
.
"We can confirm that seven participants were hospitalised and, although none of the injuries were serious, LG takes full responsibility for the unfortunate situation and has offered to cover all related medical expenses. LG is investigating the incident to ensure that such an occurrence can be avoided in the future."