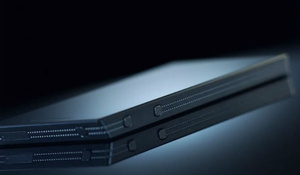 Canonical's efforts to develop the Ubuntu Edge smartphone has smashed the record for crowdfunding, beating out the Pebble smartwatch.
The record had been $10,266,844, but with six days to go, the Edge has reached $10.6 million in funding. Unfortunately, that number is way below the $32 million the company had set as a goal.
Jane Silber, Canonical's CEO,
added
:
"When we started this campaign three weeks ago, we hoped it would resonate with our community. So, to break the world record for a crowdfunding campaign is absolutely mind-blowing. We felt that innovation had substantially slowed down in the mobile industry, so wanted to address this. We're still astonished by the generosity of our community and will continue to do all we can to make the Ubuntu Edge a reality."
The phone is selling for $695 to all pledgers.
Canonical founder Mark Shuttleworth says there may be a second life for the device, as OEMs have "come out of the woodwork" to discuss moving the device forward.