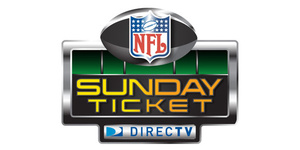 According to a new
report
, Google has been holding talks with the NFL about buying the rights to "Sunday Ticket," which allows broadcasts of all out-of-town games.
The search giant would then broadcast the games via YouTube, which would be game changing in the industry.

DirecTV is the current owner of the Sunday Ticket package, but their deal with the NFL expires in 2014. That deal costs the satellite provider $1 billion per year and is a big driver of their subscriber growth.

The new deal will cost Google (or another company) a lot more than $1 billion. Recent TV deals with CBS, Fox and NBC were all 50 percent higher than previous deals, suggesting the new Sunday Ticket package could cost as much as $1.5 billion.