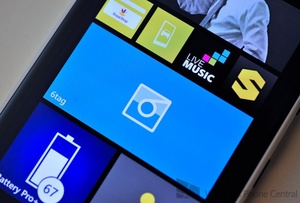 Instagram, one of the most popular mobile apps of all-time, has still not made its way to Windows Phone 8.
A French developer
has created
a fully featured version of the app, dubbed 6tag, which includes the original filters found in Instagram, the ability to upload videos, and the popular linear/radial blur effects. Additionally, the developer added support for sharing to Facebook, Twitter, Flickr, Tumblr, VK, and Foursquare.
While the app is free to download now, it is important to know that Facebook has not signed off on the app, and it will stop working if Facebook updates their APIs. Facebook recently altered their policies and deleted and blocked photos uploaded from third-party apps.
Facebook has said it remains "focused on building the best Instagram experience possible for people using
iOS
and
Android
devices," but it does want an app on every platform eventually.