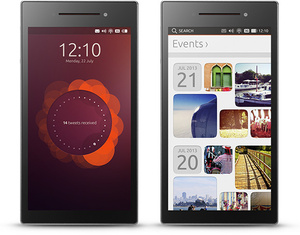 Canonical's Ubuntu Edge crowdfunding campaign has fallen well short of their large $32 million goal.
The company set a crowdfunding record of $12.8 million, but clearly well below the stated goal to put the smartphone into production.
Altogether, there were 5674 backers, most of which paid over $600 for a chance to own the phone in 2014.
Canonical founder Mark Shuttleworth thanked backers and
added
that "the support and publicity has continued to drive our discussions with some major manufacturers," meaning the company continues its discussions with OEMs over building the smartphone.
For more information on the campaign and the phone, check our in-depth article here:
Ubuntu Edge