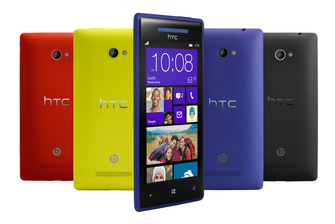 IDC has released their latest Mobile Phone
Tracker
report, for the Q2 2013, showing Windows Phone as the second most popular smartphone operating system in the Latin American region.
The research firm says there are over 20 countries in the region that offer Windows Phone devices.
In Mexico, Colombia and Peru, Windows Phone was the second most popular OS, behind
Android
, with Colombia seeing the highest share at 25.6 percent.
Chile, Argentina and Brazil saw less adoption, with the OS in third place, but still with higher share than the U.S. and the global average.
"Reports show an important increase in the positioning of this operating system in Latin America. The market availability of new devices will be a factor in ensuring this trend endures over the next three months,"
said
Oliver Flores, regional manager for Mobile Phones at IDC Latin America.
Microsoft
was understandably happy with the result. Liliana González, director of the Windows Phone Division for Latin America, noted that
"during this year's Mobile World Congress, we set ourselves the goal of being the second most widely used mobile platform in Latin America by the end of 2013, and we are overjoyed to be able to announce that these reports show that we have achieved this five months before the end of the year. We will continue working alongside Nokia to offer more and more people in Latin America the holistic experience which Windows Phone has for them, in order to offer a more personalized smartphone which is the best for the Windows environment and the best hardware for people and companies."