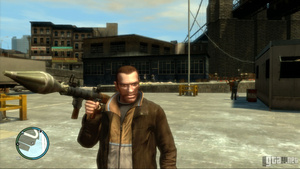 Authorities in Slaughter, Louisiana have confirmed that an 8-year-old boy murdered his 90-year-old grandmother after playing hours of 'Grand Theft Auto IV.'
GTA has been in the news multiple times for similar cases, as the game is often associated with encouraging violence.
Sgt. Kevin Garig
says
the woman was shot in the head from behind as she watched TV. The child, who can not be charged in Louisiana due to his age, told officers that the shooting was an accident while he played with the firearm. Authorities did not agree.
In the state, the law reads that
"Those who have not reached the age of 10 years are exempt from criminal responsibility. However, nothing in this article shall affect the jurisdiction of juvenile courts as established by the constitution and statutes of this state."
This means the child will likely spend the next ten years in juvenile facilities.