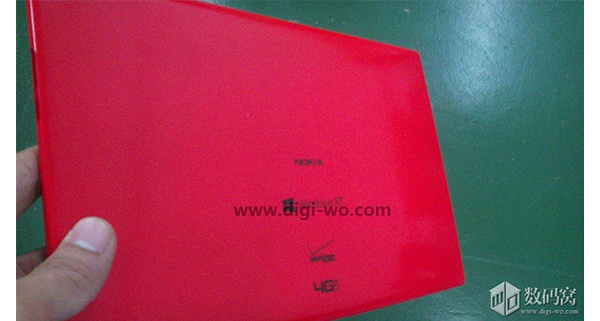 According to
sources
,
Nokia
will launch their oft-rumored Windows RT tablet, codenamed "Sirius," in the very near future.
While some prototypes have leaked recently, the source says the final device will look very much like a
Lumia
Windows Phone.
Although it is the same screen size as the iPad, the tablet will be thinner and lighter than the market leader. The device will be available in multiple colorful models, and will use a
1080p
(1920x1080)
resolution
display. Under the hood is a powerful Qualcomm quad-core Snapdragon 800 processor with 2GB of
RAM
.
The tablet will have two cameras, 6MP and 2MP,
LTE
connectivity, microHDMI, microUSB and
microSD
ports. Nokia is said to be aiming for 10 hours of battery life even when on LTE.
Finally, Nokia will ship the tablet with a keyboard accessory (at additional price) that includes a built-in battery for extra battery life and charging.
Nokia will unveil the tablet at a press event on September 26th, and the price is expected to match the iPad, making it almost undoubtedly dead on arrival.