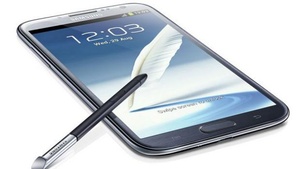 According to reports, Samsung's Galaxy Note III can record video in 4K resolution and also supports 24-bit/192KHz audio playback.
The rumors come from
The Korea Economic Daily
(via
SamMobile
), which reports that the
Galaxy Note III
can record video at 4K resolution (3840x2160) and also is capable of playing back 24-bit/192KHz audio recordings.
While the prospect of high quality audio support and 4K video recording deserves attention, there are questions that need to be asked. Firstly, why record in 4K when its not likely that the smartphone will be capable of displaying 4K video? Leaked specs claim that the Note III will tout a 5.68-inch Full HD Super AMOLED (1920 x 1080) display.
The second problem is the amount of storage space that 4K videos would require, which may make 4K recording with a smartphone unsuitable for now.
Last but certainly not least is the shortage of 4K displays on the market. Ultra HD 4K televisions do, of course, exist but with high-end price tags, and let's not forget you need a device to be capable of playing 4K too.
So on the 4K claims, scepticism is certainly justified. Either way, it will be cleared up at the SAMSUNG UNPACKED event on September 4, where Samsung is expected to reveal the Galaxy Note III and its first smartwatch.