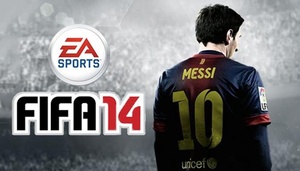 Last week,
Microsoft
announced it would be offering free FIFA 14 with Xbox One pre-orders in Europe.
Sony
responded to the offer, calling the offer "kind of odd." Sony Computer Entertainment Europe CEO Jim Ryan says Sony has no reason to offer a similar deal, as they do not expect to have any issues with demand.
"Why should we do that?"
Ryan
added
.
"Our problem is gonna be matching supply to demand. It's perfectly rational when a platform holder, or indeed a publisher, runs a preorder campaign to engage in promotional behavior to dial it up if you feel it's not where you need it to be. That's a rational thing for any businessman to do. We're perfectly happy with where our preorder are."
"Why would we go out and add something? Giving away stuff on day one of a new platform launch, in my mind it's kind of odd,"
he concluded.
Microsoft's free FIFA offer is good for all existing and new pre-orders.