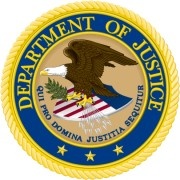 According to new
info
from the states' Attorneys General, millions of consumers are in line to receive refunds following five major publisher's admission to price fixing and Apple's recent court loss for the same crime.
Once the settlements are finalized, customers who purchased ebooks from the publishers between April 1st 2010 and May 1st 2012 will be eligible for up to $3.06 per book. The refund will be given back as a credit to the bookstore you made the purchases, including Amazon, Barnes & Noble, Kobo and iBookstore. If the book you purchased was a New York Times best seller, you are eligible for the full $3.06 and if it was not, you are eligible for up to $0.73 per book.

HarperCollins, Hachette and Simon & Schuster settled in April 2012, but Penguin and Macmillan settled much later, meaning their damages have not been finalized even though they have been approved by the Department of Justice.

If you have not received an email from your digital bookstore, you will likely be receiving one this week.