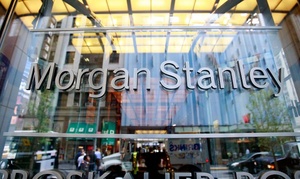 Morgan Stanley has
decided
to hold off on upgrading employee devices to BlackBerry 10, citing the fact they do not know if the company can back the platform over the long-term.
The investment bank will choose to stay with BlackBerry 7 until it can get assurances that support for BlackBerry 10 is long-term. BlackBerry is currently exploring strategic alternatives including a full sale of the company.

An unnamed bank, said to be Bank of America, has reportedly started a small pilot program for 100 workers with BlackBerry 10, giving a 90 day window to monitor the phone's performance. Morgan Stanley has over 55,000 employees and a move to BB10 would certainly be a boost for the struggling phone maker.

The company has two new flagships, the touch-screen Z10 and the enterprise-aimed Q10 which has a full physical keyboard.

Canadian banks have upgraded to the devices, possibly because the devices were made available two months earlier in the country and also possibly due to brand loyalty to the Canadian company.