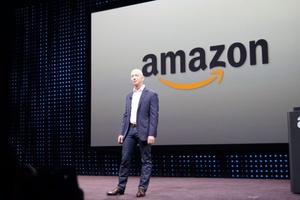 According to former WSJ reporter
Jessica Lessin
, Amazon is looking to give away its upcoming smartphone for free, trying to steal as much market share as humanely possible in the shortest amount of time.
Amazon has long been rumored to be working on a smartphone, but nothing has come of these rumors since 2011.

The etailing giant has had discussions with wireless companies about offering the device through their channels, but likely it will only be available through Amazon's own site. The phone will be free without a new contract, but it is unclear if it will require a subscription to Amazon Prime, which costs $79 per year.

If accurate, the move will fit exactly into Amazon's plans. CEO Jeff Bezos has long sold hardware at cost or with tiny margins in order to deliver content. An Amazon smartphone would be integrated into the company's music, video, TV, games and app ecosystem.