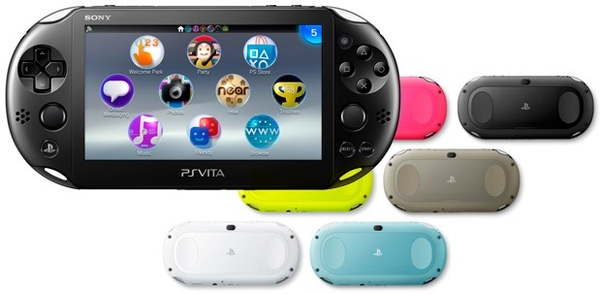 The new Vita PCH-2000 is 20 percent thinner and 15 percent lighter than the original model while increasing battery life by one hour on average.

Additionally, the new device will be Wi-Fi-only and be a Japanese exclusive for the time being, launching on October 10th. Sony has hinted at potentially sending the handheld elsewhere but so far has not given any notice or confirmation of such a move.

The new Vita will be available in pink, black, blue, grey, lime green, and yellow color options), come with a micro-USB charger rather than Sony's proprietary port, and have 1GB internal storage. To save on costs, Sony has changed the display to an LCD rather than an OLED.

Furthermore, Sony will drop the prices of their memory cards, with the baseline 4GB card dropping to 1,554 yen ($15) and the high-end card, 64GB at 10,479 yen (about $105).



The device will sell for 19800 yen, about $190 USD.