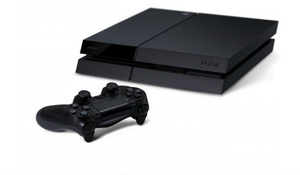 Sony's PlayStation 4 (PS4) console will not support gameplay capture at launch, according to a Sony executive.
Shuhei Yoshida
, President of Worldwide Studios, was responding to a question on Twitter about whether HDMI capture of gameplay footage will be possible from launch day, or if it will be something Sony rolls out later on.
The PlayStation 3 (PS3) console protected HDMI signals using HDCP, which meant users had to rely on analogue cables to record gameplay footage from the console.
It was announced this week that the PS4 will allow gameplay capture through HDMI, but now we know
it will not be possible at launch
.
@sagman12PC the latter

-- Shuhei Yoshida (@yosp) September 20, 2013
Given that the PS4 will be able to record and even stream clips of games at the software level, this delay is unlikely to be a problem at all for the vast majority of PS4 users.