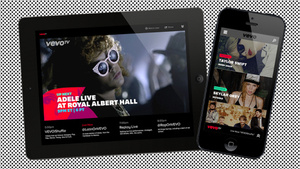 Popular music video
streaming
service Vevo will be blocking YouTube's upcoming offline viewing mode for mobile apps.
The new feature will go live in November, and will allow users to download the videos and play them offline for up to two days.
Vevo is one of YouTube's biggest content suppliers, with videos reaching tens of billions of views every year. Unfortunately, they are not fans of the new offline mode:
"We're not going to allow viewing of our music videos or other programming in offline mode,"
says
a Vevo spokesperson.
All of YouTube's largest partners will have the ability to opt out before the service goes live.