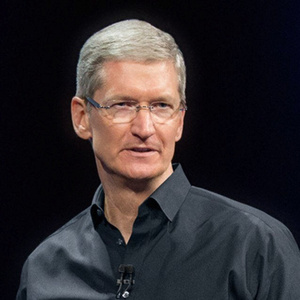 Apple CEO Tim Cook has put a time frame on when he believes tablet sales will surpass those of PC sales.
He has said in the past that tablets will eventually overtake the sales of PCs, but never attempted to pin down a timeframe for this transition.
"We're 24 months away from that,"
he told
Bloomberg Businessweek in an interview
.
Cook pointed out that a substantial amount of tablet sales come from traditional PC manufacturers who have decided to produce low-cost Android devices.
Of course, he then went on to bash those low-cost Android tablets.
"I think if I bought [an Android tablet] and used it, and I thought that was a tablet experience, I'm not sure I would ever buy another tablet,"
he said
.
"The responsiveness isn't there. The basic touch is really off. The app experience is a stretched-out smartphone kind of experience. It's not an optimized experience."