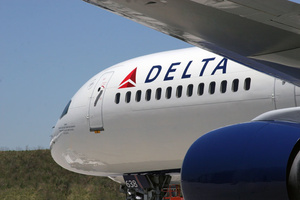 Delta airlines has confirmed it will be distributing
Microsoft
Surface 2 tablets to pilots and
Nokia Lumia 820
smartphones to flight attendants.
Nearly 19,000 flight attendants will receive the Windows Phone devices, and it is unclear how many pilots will receive the upcoming tablet.
Says
the airline:
"In less than two years, Delta cockpits will be paperless as we roll-out the Microsoft Surface 2 tablet running Windows 8.1 RT as our company-issued device. The 757/767 fleet will be the first to make the transition with the 777, 747 and MD88 as fast followers. Look for an announcement from Delta and Microsoft in the coming days about our partnership on the initiative."
Delta currently allows pilots to bring their own iPads, but it wants
"current iPad Bring Your Own Device (BYOD) users to transition to a company-issued device."