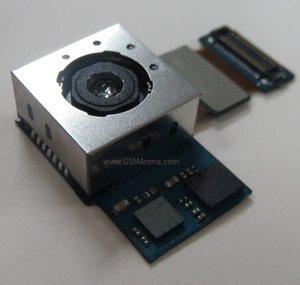 Despite skipping cameras with optical image stabilization (OIS) for their current generation of devices,
Samsung
appears to be working on new modules for next year's flagship devices.
The company has revealed a new 13MP camera with OIS and improved low-light performance.
GSMA
says the new "module can correct up to 1.5°," beating out the
HTC
One's camera at 1°.
In addition, the low-light performance for video and stills are up to eight times better than current models.
The module will go into mass production in the early months of next year.