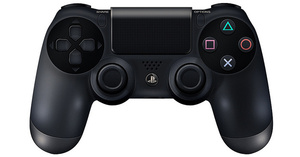 Sony has confirmed that the upcoming Sony PlayStation 4 DualShock 4 controller will work with Windows PCs and Windows games right out of the box.
Sony Computer Entertainment Worldwide Studios President Shuhei Yoshida confirmed the news via his Twitter stream. (Embedded below)
The exec says that basic functions such as the analog sticks and buttons will work without issue. The more advanced features of the controller, such as the touch pad and motion sensors, were not mentioned, but will likely not work at launch as Sony really has no reason to invest in such functionality.
Sony has not used Xinput in the past, like Microsoft does for their Xbox controllers, so it is unclear whether Windows PCs will recognize the DS4 as a DS4 or as a generic controller.
@Napo2k for basic functions, yes

— Shuhei Yoshida (@yosp) October 4, 2013