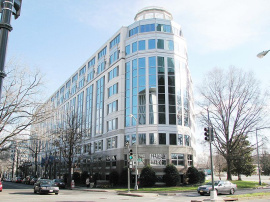 Some of Samsung's older smartphones and tablets will be banned from import and sale in the United States.
Apple filed a complaint with the U.S. International Trade Commission (ITC) in 2011, accusing Samsung of infringing its patents in some of its smartphones and tablet products. In August, the ITC found that some of the products did infringe Apple's patents and banned their importation into the country.
The ban could have been overturned within a 60 day period by U.S. Trade Representative Michael Froman, but he declined to do so.
"After carefully weighing policy considerations, including the impact on consumers and competition, advice from agencies, and information from interested parties, I have decided to allow the commission's determination,"
Froman said in a statement.
He recently overturned a ban imposed on Apple products for patent infringement. Needless to say, Samsung is less than pleased.
"We are disappointed by the US Trade Representative's decision to allow the exclusion order issued by the US International Trade Commission. It will serve only to reduce competition and limit choice for the American consumer,"
a spokesperson said
.
The ban is unlikely to affect any of Samsung's latest products.