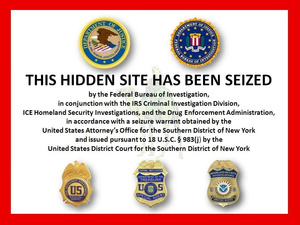 The alleged operator of the recently-shut Silk Road online drug market has been sent to New York to face charges.
Authorities in New York charged
Ross Ulbricht
with operating the drug market, which let users buy and sell drugs using BitCoin. US magistrate judge Joseph Spero
ordered Ulbricht to New York
to face the charges, which Ulbricht's attorney denies.
He was arrested on October 1 at a public library in San Franciso. Court documents claim that he was talking with a co-operating witness at the time.
Ulbricht was also charged in a Baltimore court with soliciting the murder of a former worker. According to the FBI, he unknowingly hired an undercover agent to commit the murder.
Since the shut down of the Silk Road, several arrests have been made in different areas of the world, including four in the United Kingdom, and one of the allegedly most prolific dealers in Seattle.