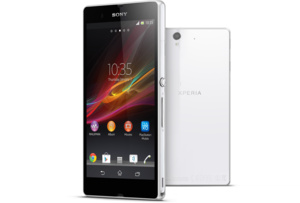 Sony
CEO Kazuo Hirai has revealed part of the company's plan to remain profitable into the future; smartphones.
For the immediate future, however, Sony has dropped out of the U.S. and Chinese smartphone markets, choosing to focus on Europe and Japan instead.
Currently, Japan and Europe account for 60 percent of the company's smartphone sales, and the company is the seventh largest smartphone maker in the world.
"Those two are the most important areas for us and we'll put substantial resources there. But not yet for the U.S. and China,"
Hirai
noted
.
"It's not realistic to try to do everything at once. In the U.S. we'll start gradually."
Sony, despite building well-received devices, has practically no share in the U.S. Only T-Mobile USA even offers Sony devices in the States, and in China, it has priced itself out against competitors like ZTE.
For the fiscal year ended March 2014, Sony has set modest expectations for 42 million smartphone sales. The market leaders,
Samsung
and Sony, sold 218.2 million and 135.9 million phones respectively in their last fiscal year.