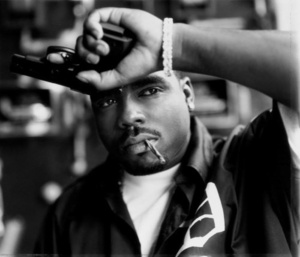 Rapper Daz Dillinger has sent a cease-and-desist letter to Rockstar Games, accusing the studio of using his tracks in
Grand Theft Auto
V without his permission.
The game features the tracks "C-Walk" and "Nothin' but the Cavi Hit."
Dillinger claims that the company
offered him
an "offensively" low $4,271 for use of the songs, which he declined.
The rapper says the C&D letter is about "respecting an artist's work. Rockstar didn't do that here and I can't let them get away with it." Dillinger demands that Rockstar pay him more for the songs or destroy all unsold copies of GTA V.