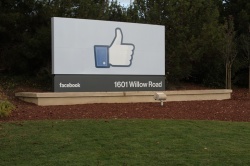 A survey conducted by the Pew Research Center has found that around a third of all U.S. adults get news through Facebook.
Around two thirds of all U.S. adults use Facebook. Just under 80 percent of those surveyed by Pew said they find news when checking up on their friends on the social network.
"People go to Facebook to share personal moments - and they discover the news almost incidentally,"
Amy Mitchell
, director of journalism research at Pew, said.
Still, only 4 percent of Facebook
"news consumers"
described the social network as the most important way they get their news.
The research is being
conducted by Pew in collaboration with the John S. and James L. Knight Foundation
, probing changes in how the U.S. public obtain news.
Younger Americans look more to social media, like Twitter, to keep up to date with news than with traditional media sources like television and print media.