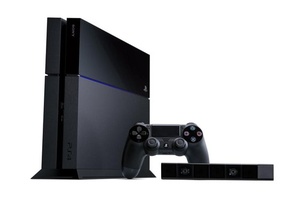 Sony
has confirmed that the PlayStation 4 will require an immediate update right of the box, otherwise many features will be useless to you.
The 300MB update will allow you to playback DVDs/Blu-rays, allow you to use Remote Play on the
PS Vita
and play games as they are being downloaded in the background. Additionally, the update will add the ability to record and upload gameplay.
Even with the update, Sony adds that "some features will not be available at launch, such as "suspend/resume mode" which is a feature that keeps the PS4 system in a low power state and promptly takes users back to their game."
The PS4 launches on November 15th in North America.
Read more about the 1.50 update
here
.