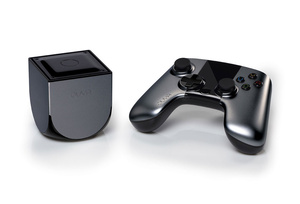 Ouya CEO Julie Uhrman has revealed that the second generation Ouya microconsole will begin development in early 2014 and launch during the year.
Before the
Ouya
Android microconsole was launched this summer, Ouya CEO
Julie Uhrman
had pledged that a new upgraded Ouya would be released annually. It appears that the company is sticking to that plan, as Uhrman informed
Polygon
that Ouya 2.0 will launch next year, with development commencing early in the year.
Additionally, new improved Ouya controllers
will roll-out soon
that resolve a button-sticking issue, have tighter triggers and textured thumbsticks.
Whether or not the first Ouya console will remain on sale or will be replaced with the second iteration of the console is a decision not yet made by the company.