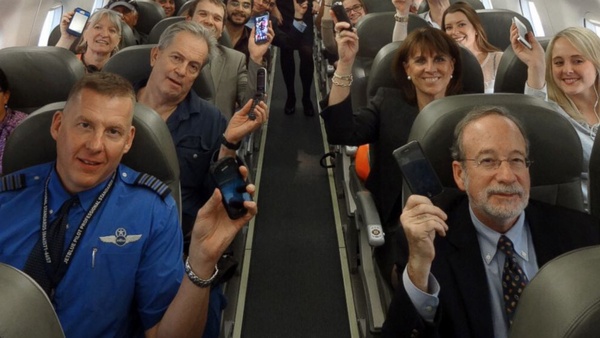 As of this weekend, JetBlue and Delta airlines will no longer stop fliers from using their electronics during takeoff and landing.
The recent FAA announcement now allows for electronics to remain on during the flight, but phone calls and using cell data is still not allowed (aka airplane mode). Laptops are still not allowed, but only smaller devices like e-readers, smartphones and tablets. While the FAA decision is broad-based, each airline must ask for approval and it is not required for them to follow the new decision.
"We have worked very closely with the FAA to achieve this new policy, which will be a significant improvement in customers' onboard experience,"
Robin Hayes, JetBlue's chief commercial officer,
noted
.
"JetBlue now allows all customers gate-to-gate use of personal electronic devices, which means customers can now use their devices at any time during their time onboard."
Delta noted that it recently completed the "carrier-defined PED tolerance testing" required to see if electronic device frequencies would interfere with the aircraft's machinery.