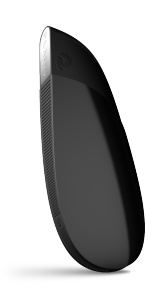 Video-
streaming
startup PLAiR, which last year released an HDMI-dongle very similar to what Google released this year, has now scrambled to release a sequel to take on the giant's entry to the market.
Last year, the fish fin-shaped dongle plugged directly into the TV and allowed for streaming video. It was priced at $99 and was originally marketed to rival
Apple
TV, including the ability to find local content on your notebook, smartphone, tablet and then send it to the TV.
Chromecast, which does the exact same thing, is sold by Google for $39 and even included a free 90-day subscription to Netflix. So far, Hulu, Netflix and Pandora have created native apps for Chromecast with HBO Go expected later in the year.
The new PLAiR 2,
which will sell for $49
, is powered by a 1GHz
ARM
Processor, 1
GB
DDR3
RAM
, has
802.11n
wireless, and a built-in GPU/VPU for full
1080p
streaming.
Additionally, the device supports Amazon Appstore apps, support for
Android
TV and the apps run off the device itself, unlike the Chromecast which requires devs to add code to existing services so it can be "cast" to the TV. Supported apps are Netflix, Vudu, Hulu Plus, Pandora,
Spotify
, Xfinity and many more including games like Angry Birds.