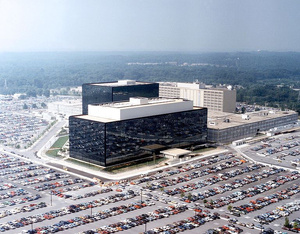 Google executive chairman Eric Schmidt has said that reported NSA spying on Google data servers is outrageous.
Recent media reports have suggested that the U.S. Government targeted links between Google's data centers located around the world. In an interview with the Wall Street Journal, Google chairman Eric Schmidt didn't hold back on condemning the activity if shown to be true.
"It's really outrageous that the National Security Agency was looking between the Google data centers, if that's true. The steps that the organization was willing to do without good judgment to pursue its mission and potentially violate people's privacy, it's not OK,"
Schmidt said.
"The Snowden revelations have assisted us in understanding that it's perfectly possible that there are more revelations to come."
He told the WSJ that Google has complained to the NSA, to Congress and even to President Barack Obama in the wake of these revelations.
Outside of the reports about Google's data centers, Schmidt also spoke on other data gathering activities carried out by the NSA.
"The NSA allegedly collected the phone records of 320 million people in order to identify roughly 300 people who might be a risk. It's just bad public policy...and perhaps illegal,"
he said.
Read the full interview with the Wall Street Journal at:
online.wsj.com