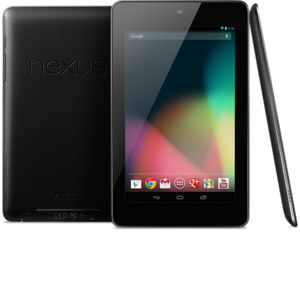 Verizon has revealed that the Nexus 7 won't be supported on its LTE network until after it had gotten the Android KitKat update.
The problem, according to
Verizon
is with the Jelly Bean OS running on the Nexus 7. The carrier claims that Google and ASUS requested that it halt the certification program for Nexus 7 after finding the issue, and not to resume until the KitKat update is pushed out for the device.
According to
Google
, that will only take a few weeks but it is a few weeks more that Nexus 7 owners will be locked out of Verizon after already been locked out since launch.
Here is a statement put out by Verizon (via:
Engadget
)
"During the certification process for the Nexus 7, Google, Asus and Verizon uncovered a systems issue that required Google and Asus to undertake additional work with the Jelly Bean OS running on the device. Since Google was about to launch its new Kit Kat OS, rather than undertake this work, Google and Asus asked Verizon to suspend its certification process until Google's new OS was available on the Nexus 7."