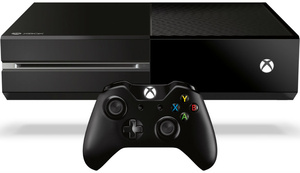 Contrary to earlier reports, Microsoft's Xbox One console will not be receiving ad-supported free music streaming from Xbox Music.
Instead, Xbox One includes a very limited trial of Xbox Music that lets users play 15 songs free before they require a Music Pass, with new users able to
sign up for a 30-day free trial
.
That essentially means that the Xbox One is in the same boat as the Xbox 360 when it comes to the music streaming service.
A tweet by
Albert Penello
, who heads up Xbox One product planning, had indicated that Microsoft had moved to an ad-supported free model for the Xbox One.
He recanted his statement and apologized in a follow-up tweet this morning.
I was wrong about Music on XboxOne: You get 15 free song plays then need Music Pass for ad-free streaming. No ad-supported streaming. Sorry!

-- Albert Penello (@albertpenello) November 6, 2013