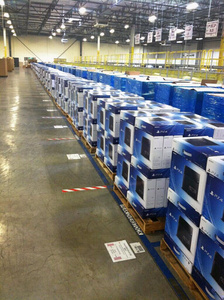 Amazon has used its Amazon Video Games Twitter account to show off its growing stock of the PlayStation 4 (PS4) console.
The PlayStation 4 launches this coming Friday, November 15, in North America. It will launch in Europe on November 29.
Amazon just wanted to show all of you who have made pre-orders and are eagerly anticipating the console's launch that it is filling its warehouses with them, getting ready to ship them out.
"Greatness has arrived. Will it be coming to you?"
Amazon's Twitter account teases, with this picture.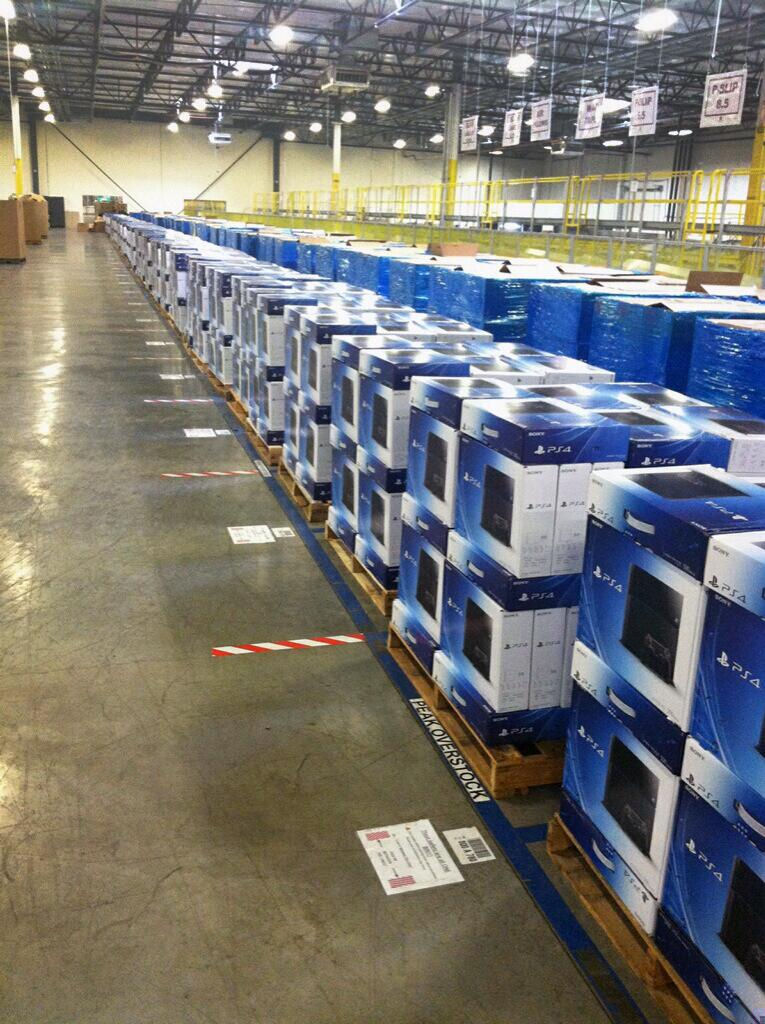 (Image Source:
@amazongames