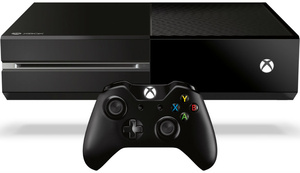 A new Xbox One video from Microsoft touts that the console delivers ultimate realism that rivals Hollywood.
With the launch of the next generation console systems this month, new information and videos are coming thick and fast. Microsoft has posted another promotional video for its Xbox One console, due to be released November 22.

This video shows some of the Xbox One's features and some gameplay clips from Forza Motorsport 5, FIFA 14, Titanfall and Son of Rome.

The video clearly sells the Xbox One as the ultimate device for your living room's entertainment needs., reminding you of its movie and live TV abilities.

Check it out.