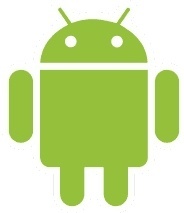 According to IDC's new
Worldwide Quarterly Mobile Phone Tracker
, Android has surpassed 80 percent of the global smartphone market.
A recent study from Strategy Analytics found similar figures for Android,
estimating an 81.3 percent share of the smartphone market
for the Google-led operating system. IDC's figures show an 81 percent share of the market during the third quarter of 2013, up from 74.9 percent.
By contrast, iOS has dropped to 12.9 percent from 14.4 percent, though Apple's smartphone shipments were up just under 8 million units over the same period of 2012.
Total Q3 2013 smartphone shipments hit 261.1 million units, up from 186.7 million in Q3 2012. Android shipments rose from 139.9 million in 2012 to 211.6 million in 2013, with Samsung the main beneficiary
with over 39 percent of all Android shipments
during the quarter.
Windows Phone claimed 3.6 percent of the worldwide market, up from 2.0 percent over the same period of 2012. Shipments of Windows Phone devices increased from 3.7 million during Q3 2012, to 9.5 million in Q3 2013. Nokia claimed 93.2 percent of WP shipments.
BlackBerry's misery continued with its market share during the quarter falling to just 1.7 percent, down from 4.1 percent during the same period of 2012. BlackBerry device shipments fell from 7.7 million to 4.5 million.