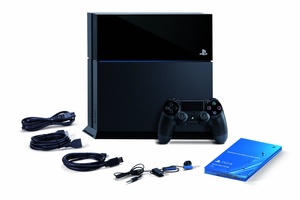 Shuhei Yoshida, head of Sony Worldwide Studios, has said that the PlayStation 4 (PS4) will get MP3 and CD playback abilities in a post launch update.
Yoshida said that the company was surprised by the reaction from consumers to the news that the PS4 would not support MP3 playback, or CD playback, right away. However, he said adding support was always intended,
it just wasn't prioritized
.
"The biggest surprise for us all internally at Sony was there are so many people who passionately reacted to our announcement that there's no MP3 support or CD support on day one. Its not like we actively decided; let's not do this feature so people will have to subscribe to Music Unlimited,"
he said in a a recent ep of
GiantBomb's Interview Dumptruck
.
"The focus has been more on the game features. Some of the features we wanted but we couldn't get in on day one. We didn't really think about MP3 or CD. We thought 'we're going to do that eventually.'"
The Sony bass also revealed that they are kicking around the
possibility of DLNA support
via an update. The Xbox One is currently in the process of being certified for DLNA.