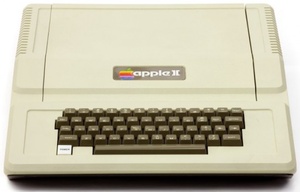 Apple
II's source code, which was released 35 years ago and was the company's first mass-market computer, is now available to the public.
The Computer History Museum has made the original DOS code available after it was donated by Paul Laughton, the man who created the operating system on a strict deadline from Apple founder Steve Jobs.
Apple II used a cassette tape for data storage and needed just 4KB of memory to run.
The OS took Laughton seven weeks to build and he was paid $13,000 for his work.
Read more on the OS and get the source code here:
Computer History