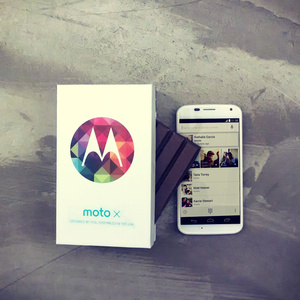 Last week, the
Android
4.4 update began rolling out for the Moto X, as long as you were a Verizon customer.
As of today, the new operating system is now headed to T-Mobile and AT&T users, as well. Following
the news
, Sprint is the only carrier without the update.
The rollout will begin just a month after the launch of the Google Nexus 5 (and with it, KitKat) and it even beats Google's older Nexus devices like the
Nexus 4
, and the Google Play Experience versions of the
Samsung Galaxy S4
and
HTC
One.
Android 4.4 adds SMS/MMS support in Hangouts, aesthetic changes and performance tweaks under the hood.