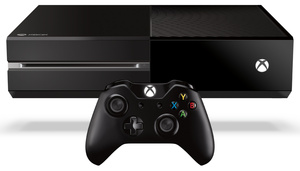 According to
Kotaku
, there are at least hundreds, if not thousands of new Xbox One owners whose disc drives simply don't work.
Microsoft
does not have any response other than to contact customer service.
Angry customers have begun calling the drive the "Disc Drive of Doom," as it does not read discs and produces a loud grinding noise when optical media is inserted.
As even more proof of the issue, launch edition consoles sent to major gaming outlets IGN, Polygon and GamesRadar all had faulty drives.
Adds Microsoft:
"The issue is affecting a very small number of Xbox One customers. We're working directly with those affected to get a replacement console to them as soon as possible through our advance exchange program. Rest assured, we are taking care of our customers.

Customers have the option for us to send a replacement console right away without waiting until they have returned their old one. This means a customer only has to wait a matter of days, rather than weeks to get back up and running."