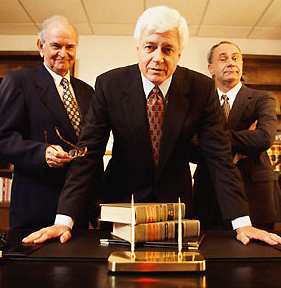 Apple
paid its lead law firm over $60 million to help the company in its patent battles against rival
Samsung
.
The revelation comes via Apple legal documents filed this week.
Apple has so far been the big winner in the ongoing war, with juries awarding Apple damages of nearly $1 billion over the last two years.
The Cupertino giant is asking U.S. District Judge Lucy Koh to order Samsung to pay a quarter of Apple's legal fees, which would amount to a bit above $15 million.
"Awarding fees to Apple 'flows quite naturally' from the jury's willfulness verdict as well as Samsung's extensive record of willful, deliberate, and calculated decisions to copy the iPhone, in blatant disregard for Apple's IP,"
Apple's attorneys
added
in the filing.
Apple also added that it received a significant discount from its lead firm, Morrison & Foerster's, due to their longtime relationship. It is unclear how much more the company would have had to pay had they been a smaller company with less clout.