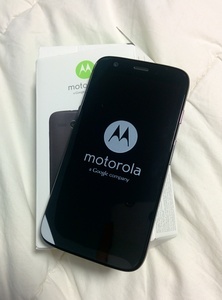 Earlier this week
we reviewed
the excellent and cheap
Motorola
Moto G smartphone, which retails for $179 (8GB) or $199 (16GB) unlocked and off-contract.
A new teardown
of the powerful device reveals that the components within the 16GB model cost Motorola about $123, leaving thin margins for its maker, especially when compared to high-end devices like the iPhone 5S,
HTC
One and
Samsung Galaxy S4
.
At $123 for component costs, and including expected costs for R&D, marketing and shipping (along with operating expenses), Motorola makes under $10 per unit sold, razor thin margins. By comparison,
Samsung
has about a 28 percent margin on its S4, and
Apple
has a 31 percent margin on its iPhone 5S.
Posted below is a picture of the component costs for the more expensive devices, which have a cost of materials at about $210, just $90 more than the Moto G. Off-contract, those devices sell for $650.
Motorola CEO Dennis Woodside has long said rival smartphones are just too expensive:
"The way I see it is there is massive demand and the market isn't satisfying that demand."