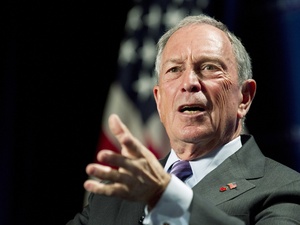 New York City mayor Mike Bloomberg has announced this week that the Harlem neighborhood will get the largest free public Wi-Fi network in the nation, spanning just under 100 city blocks.
The network will stretch from 110th to 138th Streets between Frederick Douglass Boulevard and Madison Avenue.
Already in progress is the first phase, spanning between (110th to 120th between Frederick Douglass and Madison), with phase two (121st to 126th)set to be completed by February 2014 and the final phase to be completed by May.
"Our new Harlem wireless network brings critical connectivity to residents and visitors, giving them 24/7 access to everything from education materials for kids, to information about Harlem's rich history and attractions, to everyday needs like paying bills, checking library hours – or even just keeping tabs on the Knicks and Nets,"
said
Mayor Bloomberg.
"In 2013 being successful requires being connected; thanks to the Fuhrman Family Foundation and the Mayor's Fund, we are wiring nearly 100 blocks in Harlem and giving 80,000 New Yorkers another tool for success."