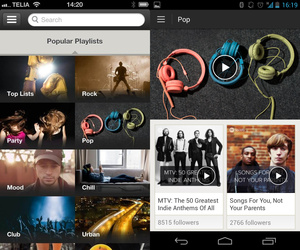 As has been rumored for the last few weeks,
Spotify
has expanded their free desktop
streaming
service to mobile, at least if you own an
iOS
or
Android
device.
CEO Daniel Ek says Spotify Free for mobile will only work on "Shuffle" mode which means you can pick featured (or artist/genre) playlists and stream those. You will not be able to select your tracks on-demand like on the desktop version or in the premium models.

Spotify has over 24 million active users, and 6 million paid subscribers and has spent millions this year expanding the service and adding features including "Discover" and "Browse" to help users find new music.

The company also announced some other great additions to the service which will be updated on Afterdawn after the conclusion of the press event.