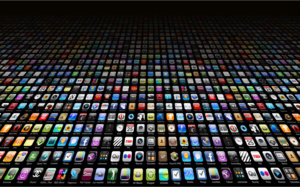 Apple
has released some interesting figures for its App Store, revealing the top iPhone apps, both paid and free, for the year.
Earlier this year, the company announced that its App Store had reached 60 billion total app downloads of its 1.05 million apps.
The Cupertino giant broke down the top apps by free and paid, and also revealed the top grossing apps of the year.
Topping the free list (as well as the top grossing) was 'Candy Crush Saga,' the cross-platform blockbuster that brought in millions in revenue from in-app purchases. On the paid end, Minecraft: Pocket Edition unsurprisingly topped the list.
The rest of the free list was dominated by social media and photo/video sharing. Check the full lists here: